Omogenia.com - Connecting Hellenes around the World!!
Welcome to Omogenia!!

Omogenia.com is the ultimate Internet resource for Hellenes all around the world. It is our home away from home.

You are currently viewing our boards as a guest which gives you limited access to view some of the discussion areas of our community. By joining our community for free will have access to more forums and be able to view messages left by other members and reply or compose your own!!

Registration is fast, simple and absolutely free so, join our community today!

Although registration is free you will be required to sign up with a valid email address. The discussion forum software will email you an activation link which you will need to click to be fully registered. The email activation codes are emailed from the address no-reply@omogenia.us, so make sure that you have your spam filter set up in such a way that it accepts emails from this address (at least temporarily) Welcome once more and hope to hear from you in our forums!

Posted on: 04-16-14 08:35 PM Posted by: --ILIAS



http://www.huffingtonpost.com/ilias-sourdis/g7-g8-...
Oftentimes we are informed about a meeting of G7, G8, G20, IMF, Davos Economic Forum etc., but, do we really know why they were formed and what is their mission? What have they achieved? Are the common citizens benefiting from their existence?
One more of such meeting was concluded recently in the Netherlands, and despite media's efforts to magnify the event, it didn't surpass the parameters of a lackluster performance. Except of some politically related sanctions against few individuals including some unspecified trade and economic threats against Russia for annexing Crimea, they didn't achieve anything which will improve the lives of the citizens who ultimately pay the bills of such summits.
Ironically, the same group of nations that took this punitive action against Russia has its own long list of meddling in several conflicts, such as Yugoslavia, Kosovo, Afghanistan, Iraq, Libya, Syria to name few, making this situation similar to a lion punishing a wolf for killing and eating a sheep.
To the common people these groups appear to be a selected elite of industrialized and righteous democratic nations, with strong economies and powerful militaries united together to promote peace, democracy, free-trade and equal application of the rule of law in the world.
Obviously with so much accumulated political, industrial, economic and military power, accompanied with the best media organizations in their disposal, it is natural to expect from these groups guaranteed success not only within their nations but also tangible benefits to the nations under their sphere of influence. However, taking a close look at their performance, disappointingly we can conclude that the opposite is happening.
Peace: With several active conflicts in the world, peace is getting from bad to worse. Terrorism omnipresent is everywhere and it keeps rising and weak nations are struggling to find the elusive fair justice.
Free trade and Economy: In the cut-throat competition for global trade dominance, free trade today resembles a trade war while economic prosperity cannot be distinguished from economic nightmare.
At the rate our national debts keep piling up, soon we will have difficulty to see the last digit of the accumulated debts and we might need to develop special devices, capable to read the total amount of our national debts.
This dismal result by the most formidable powerhouses on earth, defeats even our courage to ask how the global unemployment problem will be tackled and how the deteriorating condition of our environment will be stopped. Equally there is no mention on how to make the scary future of our children look better and brighter.
Given the fact that all these problems are man-made and can be fixed by humans, it is time to ask these exclusive groups: How do they define success and accountability?
Economy: Are their economies indeed the strongest and best managed in the world? If the answer is yes then why are they reporting huge debts and the economies of the nations in their sphere of influence are in the brink of bankruptcy?
Politics: Do they truly practice fair and genuine functioning democracies? If that's true, why do we see so much influence in politics by powerful oligarchic industrialists, lobbyists and other vested interests? Why do their model democracies fail to function in states under their influence?
Fairness and equality: Is there real fairness and equal opportunities within their nations? If the answer is yes, why are there so many poor and unemployed people struggling to stay alive? If indeed they are so concerned about fairness, why do they fail to deliver equality to societies under their influence?
Military superiority: Undoubtedly they have the best financed and equipped armed forces in the world yet, why are there so much insecurity, violence and illegal immigration within their societies? Why do these strong militaries fail to prevent conflicts even within regions of their influence?
In the absence of solutions and lack of answers to the vital questions of what is going wrong with our governing systems, citizens in social media, blogs, and other online interconnecting tools are abuzz with derogatory comments about the honesty, credibility and the capabilities of the leaders of these groups.
Undoubtedly the leaders of these groups are well-educated individuals with problem-solving qualifications and leadership capabilities, therefore making the depressing status quo of affairs unacceptable. If this mess is not created intentionally then we must start asking the following type of questions:
Are these leaders genuinely highly-qualified to lead or did they undergo image and behavioral modification by hired public relations experts that became a standard practice in modern politics?
Since they are graduates of prominent universities why do they recite speeches of empty rhetoric prepared by hired speechwriters?
Despite the so many problems faced by their nations, mysteriously they get scandalously high approval poll ratings raising questions whether such polls are honest or manipulative tricks of the PR experts to overshadow the under-performances of these leaders.
In my view, which I believe is shared by many, either our educational institutions are not as good and prestigious as they are advertised to be, resulting in graduates who lack problem-solving capabilities or these graduates use their knowledge for different agendas.
In some instances these exclusive groups give the impression that they are composed by heartless profit-seeking nations who united their powers to impose their political and military dominance on the global economies by using as tools their monopolistic currencies. World financing, economy and trade today are controlled by less than 10 major currencies.
As the leaders of these groups are non-reachable by the common people, the responsibility of obtaining the answers to our burning questions was left on the mighty media which despite the fact that it obtained its power by invoking the freedom of information for the public, it has failed miserably.
Therefore, it is imperative for the media organizations during future summits to stop treating these leaders as celebrities and demand from them answers on why despite the unlimited human and material resources in their disposal they keep failing to solve man-made problems?
Posted on: 04-04-14 11:32 PM Posted by: --ILIAS



Chobani Founder Accused By Ex-Wife Of Stealing Fage's Yogurt Recipe
Posted: 04/04/2014 3:37 pm EDT Updated: 04/04/2014 3:59 pm EDT
http://www.huffingtonpost.com/2014/04/04/chobani-y...
Hamdi Ulukaya, the founder and CEO of Chobani, allegedly bribed a former employee at Fage to reveal the rival's recipe for Greek yogurt, according to Ulukaya's ex-wife.
A recent court filing obtained by The Huffington Post accuses Ulukaya, a Turkish born immigrant and now billionaire, of repeatedly bragging about how he "traveled to Europe and bribed this employee with 30,000 Euros."
The allegations are being made by Ulukaya's ex-wife, Ayse Giray. The former couple has been locked in a legal battle since 2012, when Giray first claimed Ulukaya denied her a stake in the company.
When asked about Giray's allegations, Chobani told HuffPost in a statement that "the allegations are completely baseless and without merit."
The recent accusations were first reported Friday by the New York Post, which has run a number of unflattering stories about Chobani in recent months.
While Fage introduced Greek yogurt to American customers nearly a decade before Chobani, Chobani quickly trumped its rival.
In 2012, AdAge reported Chobani commanded 47 percent of the Greek yogurt market, compared to Fage's 14 percent. Greek yogurt represents more than 40 percent of the $7.4 billion American yogurt market, Reuters reported.
Chobani, which began in 2005 with just five employees, now employs 1,200 people in New York state alone.
Clarification: In my opinion as a Greek, the wife is right.
Both the recipe and the brand name are Greek

Obviously the type of yogurt "Greek Yogurt" is definitely not Turkish, American or other country's recipe and the name Chobani is also a Greek name.

"Τσοπάνης" Tsopanis or ή "Tσiοπάνης" Tsiopanis and translates in English to shepherd or herdsman.
Turks for some reason they do not use much letter P and they convert it to B. Therefore instead CHOPANIS they spell it CHOBANIS.

Another related example is the name of Istanbul. Due to its long previous name of Konstantinoupolis (named after emperor and later Greek Christian Orthodox saint Konstantine)
Greeks at that time who were going to Konstantinople when asked: Where are you going, they would answer: IS TIN POLI English translation TO THE CITY.. As Turks were not using much the letter P, they copied the Greek IS'TIN'POLI to IS'TAN'BOL and adopted it as the official name of ISTANBUL which is known today.
Certainly we are not going to start another Trojan War with our Turkish friends for stealing our names. This is another proof that societies even long before social media come to existence they were interacting and adopting words of their languages and practices of other societies.ILIAS SOURDIS
Posted on: 04-01-14 04:11 AM Posted by: --ILIAS



Visa agreement to be signed in May
Gerontopoulos confirms Greece will grant voting rights to the Hellenic diaspora
http://neoskosmos.com/news/en/visa-agreemen t-to-be...
The anticipated Work and Holiday Visa agreement (subclass 462) between Australia and Greece, that will enable approximately 500 people from the two countries, aged 18-30 years, to work for a period of up to one year, is to be signed in early May during the Australian visit of the Greek Minister for Tourism Olga Kefalogianni.
This was confirmed on Monday by the Deputy Foreign Minister of Greece Mr Kyriakos (Akis) Gerontopoulos, at his press conference at the Hellenic Museum in Melbourne.
In the same interview Mr Gerontopoulos announced that the General Secretariat for Greeks Abroad had resumed, albeit on a small scale, its summer camp hospitality programs for diaspora children.
Referring to the World Council of Hellenes Abroad (SAE), Mr Gerontopoulos said that efforts are being made to make SAE work in the near future on a completely different basis as well as for the organisation to become "self-financing ". He also stated that in the last few years the amount of state money given to SAE were minimal.
For the amount of money spent for SAE up until 2010, the Deputy Foreign Minister of Greece said that the finances of the organisation were audited and that the auditor's report was handed over to Mr Leandros Rakintzis, the General Inspector of Public Administration in Greece. " If something has to be stated it will be stated once the process is completed", he said.
During his press conference at the Hellenic Museum in Melbourne, Mr Gerontopoulos expressed his support for granting voting rights to the Hellenic diaspora. However, he added, this should be done after consultation, in order to find an acceptable system that is supported by a broad majority in the Greek Parliament and not only by the parties forming the government. "I am one of those who believe that Greece will benefit if our diaspora obtains the voting right. The right to elect and to be elected.", he said.
On the matter of signing an agreement between Greece and Australia in order to avoid double taxation Mr Gerontopoulos noted that "Athens wants and seeks such an agreement but Canberra does not seem to be interested."
The Deputy Foreign Affairs Minister stated that the Greek consulates in Australia are not sufficiently staffed because of the crisis, and he went on to say that the Greek Department of Foreign Affairs will examine the issue of the understaffed Consulates of Greece in Australia as well as the issue of having a Commercial Attache in Melbourne. He also acknowledged that perhaps there were some " failures " in the latest price increase of consular fees. But, he added, the consular fees remained did not increase for a number of years and noted that the Greek people have been burdened at the same time with many and often unfair weights.
Kyriakos Gerontopoulos when told that the Greek Australian community in Melbourne was impressed by the fact that he travelled to Australia with a very small contingent (himself and two advisors), and that he is staying in low cost reputable hotels he responded by saying that "In these times anything else would have amounted to a provocation."
The Deputy Foreign Minister did not fail to mention during his press conference that he was particularly impressed by Melbourne's Greek community's Independence Day Parade last Sunday.
While in Melbourne the Deputy Foreign Affairs Minister of Greece met with Bishop Ezekiel, visited Greek schools and the state Parliament where he met with Greek Australian parliamentarians and other officials and he attended a special function in honor of Greece's Independence Day. He also visited the Hellenic Museum and met with the Board of Helelnic- Australian Chamber of Commerce and Industry.
After Melbourne Mr Gerontopoulos traveled to Canberra, where he laid a wreath at the "Hellenic Memorial" on March 25, and visited the "Hellenic Club" and the Home for the Aged of the Greek Orthodox Parish and Community of St. Nicholas. At Federal Parliament the Deputy Foreign Minister met with Senator Sinodinos and other Greek Australian federal parliamentarians.
In Sydney Mr Gerontopoulos met Archbishop Stylianos, the Board of the Greek Orthodox Community of New South Wales, New South Wales Minister for Tourism, Major Events and the Arts George Tourism, as well as Sophie Cotsis, MLC and local government Greek Australian Councillors. He also visited St Spyridon College and attended a Greek flag raising ceremony at the neighboring municipalities of Hurstville / Kogarah.
The Deputy Foreign Minister of Greece was also present and spoke at the Australian launching of The Hellenic Initiative on Wednesday 26 March.
Posted on: 04-01-14 04:01 AM Posted by: --ILIAS



Ukrainian Crisis: Product of Excessive Foreign Meddling And Political Miscalculations
Posted: 03/31/2014 5:07 pm EDT Updated: 03/31/2014 5:59 pm EDT
http://www.huffingtonpost.com/ilias-sourdis/ukrain...
It is indeed saddening to watch these days the unfolding events in Ukraine, where in a matter of weeks, peaceful cities around the country turned into places of violent protests, divided the population and placed the territorial integrity of Ukraine as a nation under threat. Months of destructive anti-government political protests, assisted by foreign meddling, converted a peaceful society into a violent mob resulting to deaths and the loss of the Crimean peninsula from Ukraine to Russia.
The protesters showed from the beginning that they lacked leaders with vision and proposals on how to steer the country out of the crisis and instead of demanding from their government to implement policies which could help the country stay neutral from East and West dependency, they divided the country into pro-European and Pro-Russian camps.
As the protests became persistent and grew bigger, foreign meddlers started to visit Kiev's Euro-Maidan to show their support and encourage the protesters to continue their demands for European integration.
Obsessed with achieving this goal, the protest leaders directed their effort towards overthrowing their elected president Mr. Viktor Yanukovich. They neglected to include the sensitivities of their pro-Russian populations who felt threatened with the anti-Russian climate in Kiev.
This was a tragic political miscalculation of historical dimensions which brought instantly the catastrophic results that we are witnessing today. Overwhelmed with the support from the west, the Kiev protesters succeeded to oust President Yanukovich, an action that backfired violently and sparked angry protests in the eastern and southern parts of the country.
During the several months of protests in Kiev's Euro-Maidan, protests leaders, media and foreign meddlers did not bother to ask the residents of Crimea, Donetsk, Dnepropetrovsk, Odessa and the rest of the Russian speaking population if they approved the demands for European integration.
Crimeans, infuriated by those who were chanting anti-Russian slogans while waving EU flags at the heart of Kiev, felt betrayed and the ousting of their President.
They raised their own Russian flags and accelerated the urgency to hold a referendum for independence and annexation to Russia.
Equally upset are the rest of the Russian speaking population seen their acting government pursuing aggressively pro-western policies which are contrary to their wishes.
These mistakes together with the lack of unifying leaders, Ukraine today is plunged into a serious crisis political crisis which might further destabilize the country by polarizing the population into pro-Russians versus pro-West and threaten its territorial integrity through more referendums for annexations.
At this juncture, the acting government which has not shown qualifications of leadership with visions on how to unify the population and move their country forward must refrain from making decision without asking first the Ukrainian people for approvals. Losing Crimea through their mistakes, they already wrote a very dark page in the history of their country and instead of constantly crying over the spilled milk, they must start urgently to unify their population, stabilize their country and prevent more painful loses to independence or annexations.
Undoubtedly the Ukrainian government has every right to demand the return of Crimea, but it can do so without sacrificing the urgent needs of the country and travel around the world to appear in front of podiums with foreign leaders who are also responsible for this disastrous result.
Over-reliance on the west appears not to have much effect to reverse the present status of Crimea because they too lack the moral authority to dictate on Russia as they too are the architects of the dismemberment of Yugoslavia, the bloody partition of Kosovo and other interventions.
Just recently Ex-German Chancellor Gerhard Schroeder who was one of the main players, who, ordered his planes to participate in the bombardments against Serbia, to detach Kosovo, admitted that the war against Serbia was illegal.
The British too, who are criticizing the Crimean referendum, are in a very weak position as they went several thousands miles across the Atlantic Ocean to organize an referendum in the Falkland Islands to protect the less than 3000 inhabitants in the Falkland Islands, mainly ex-British soldiers.
Given the present status of Ukraine with the catastrophic end, results the loss of Crimea, the divided population and the territorial integrity of the country is at great risk. It is safe to conclude that the Euro-Maidan protestors in Kiev achieved a very painful Pyrrhic Victory.
Today's Ukrainian leaders must realize that blaming everybody else and looking for scapegoat in Russia, will not acquit them from their irreparable mistakes. Over-relying on the west to threaten Russia into giving back Crimea is also a false hope. Believing that by joining the EU, the Ukrainian people will live in luxury with high paying jobs, that dream too, soon will prove to be an illusion which will turn into a nightmare and further aggravate the already bad situation.
Europeans and Americans have already mobilized the IMF to start prescribing terms and conditions for the loans to be provided to Ukraine. We can only hope that Ukrainians will not be placed under the same debilitating IMF designed austerity measures that were prescribed for Greece and pushed thousands of Greek businesses into bankruptcy, unemployment rate and suicides at sky high levels-- the highest in history.
In short, the Europeans, Russians or Americans are not charity institutions and definitely will not give free money or provide any protection free of charge because simply their taxpayers will not allow them to do so.
While Ukraine is preparing for general elections to elected politicians with the same pro-EU integration agendas that brought the country to this situation, they must start looking for charismatic leaders to unite all Ukrainians, motivate them to re-build their economy without false promises from foreign benefactors.
Make foreign meddling in the domestic affairs of the country a Heinous Crime, demand respect to Ukraine's sovereignty and trade equally with East, West South or North.
Posted on: 03-26-14 11:52 PM Posted by: --ILIAS



March 21, 2014 by Ilias Sourdis
http://www.berlin-athen.eu/index.php?id=205&tx...
http://www.phantis.com/blogs/ilias-sourdis/g reeces...
President Karolos Papoulias (right) told his German counterpart, Joachim Gauck, that Greece has never 'ceded its claims' over wartime reparations and the repayment of a forced loan from the Bank of Greece to Nazi Germany
After an unprovoked attack, a bloody invasion followed by the collapse of the heroic resistance of the Greek armed forces, a devastating occupation with numerous mass executions in every part of the country by Germany's Nazi forces and despite of almost seventy years of constant demands for the settlement of reparations, Germany denies anew her long overdue obligations to Greece.
In a recent visit to Greece, German President Joachim Gauck stood witness at the Lingiades village massacre memorial in northern Greece, one of the numerous such sites erected in memory for the victims of that illegal invasion and occupation, which resulted to massive executions, death by famine and total devastation of the entire country of Greece.
In denying to recognize the legitimate demands of Greece for the reparations, all Mr. Gaulk could tell the families of the victims, was to shamelessly
ask them for forgiveness and reiterate that Berlin would not be issuing any further reparation payments.1

http://www.dw.de/gauck-visits-site-of-w wii-massacr...

In October 1943, German soldiers under Adolf Hitler's Nazi dictatorship wiped out the entire village, located in Greece's northwest, killing over 90 civilians. The motive for the obliteration of Lingiades was the assassination of a German commander.

"With shame and pain I ask in the name of Germany the families of the victims for forgiveness ... I bow in front of the victims for this monstrous crime," Gauck said after laying a wreath at a memorial site. "We have to do everything in our power so that what happened is not forgotten."
http://abcnews.go.com/International/wireSto ry/gree...
The end of that ugly war and occupation found Greece with almost 13% of the total population lost, US$ 3.5 Billion loan forced to provide to the occupiers despite the fact that Greeks were dying of famine in the streets of Athens by the thousands every day and the entire country in a pile of debris.
Of the total USD 14 Billion estimated damages for reparations presented at the Paris Conference in 1946, only USD 7.1 Billion were accepted and remain unpaid till today together with US$ 3.5 Billion occupation loan.
All these claims are fully documented, never denied by Germany and cannot be brushed aside or be erased with a Berlin made eraser.
Greeks are not demanding anything more than what is legitimately due to them and while they are pursuing peacefully their cases through international accepted legal means, in fairness to all concerned, they do not object to a transparent public accounting, in full view of the global media and representatives from the international community.
Efforts by Germany to evade responsibility to rectify the injustice committed against the Greek people, have even reached to the point of providing the silly and baseless argument by saying that, if the Europeans didn't force Germany to pay reparations for WWI, probably they could not have started the WWII.
Using the same argument of not forcing Germany to pay the reparations in order to avoid the WWIII, it lacks logic and credibility. In fact this reasoning is equivalent to pure blackmailing and similar to
"stop demanding from us to pay for our crimes or else we will start another world war".
Adding insult to injury, when Greek citizens presented to the German president the decades old petition - reminder for the long overdue obligations, to the disappointment of the petitioners he reiterated that:
Berlin was not willing to discuss reparations. I believe the legal way for it is closed.
The answer of the Greek people to the German president, as well as to all those who are supporting this injustice is:
Greece has a huge responsibility to deliver final justice to the victims and will never allow any legal technicality to acquit Germany of this obligation.
The unprovoked war against the Greek people, the atrocities, plundering, executions and the devastation all over the country had lasting effects on every aspect of the Greek people's lives which its consequences are felt till today.
If a survey was taken today, 70 years after the end of the occupation, probably 90% of the Greek families will report in more than one way that their life was negatively affected by the war and almost every one will have a painful story to tell about a loved one who fell victim to the German atrocities.
Germany knows well that the demands of Greece are not based on mere allegations because all the claims are fully documented and supported with indisputable evidence.
Therefore we appeal to every justice loving German to abandon the unproductive path of non-cooperation which until now has produced only negative results and join Greece's quest to resolve this historic injustice in a friendly and civilized manner.
We are also appealing to the international community to join the legitimate battle of Greece to obtain justice for the victims through the fair application of the Rule of Law.
Attempts to dismiss or diminish the rights of the victims must be condemned by every member of our society.
The German president, Mr. Gauck, must not forget that the same memorials which he visited in Greece recently will be also visited by future German officials and he cannot afford to leave the stain of injustice on these memorials.
Equally Greeks urge every peace and justice loving person of the world to show respect to the Greek victims who are crying for justice in their graves for seventy long years and avoid to associate this issue with the present financial condition of the Greek economy.
The victims were not part of this crisis and if they were not executed in their peaceful towns and cities at that time, they would continue helping the Greek economy and probably Greece today could be in a much better financial situation than many other European countries.
Country-loving Greek volunteers dedicated time and effort to organize a demand for justice petition and they are inviting all of us to click here
http://www.greece.org/blogs/wwii/
and offer our support to the Greek victims.
References in related articles.
http://www.huffingtonpost.com/constantine-tzanos/a...
http://www.huffingtonpost.com/ilias-sourdis/greece...
http://www.huffingtonpost.com/ilias-sourdis/uk-com...
Posted on: 03-17-14 10:13 PM Posted by: SVATS


After 12 Days of searching and 1000 theories I think it's time to say my own theory which I believe it might be also true.

Facts. The plane got lost from radar because someone disconnected the signaling system on the plane.

The plane turned to another direction.

The plane was flying for at least four more hours.

The plane flew up to 45000 feet, then to 2000 feet and with new info down to 5000 feet.

No calls from any of the passengers or photos or any sing of life all these days.


My theory

Someone took over that plane.
Flying at 45000 feet most likely killed all UNWANTED passengers. That means some of the passengers might have be helping in this mystery.

The plane either holds some precious cargo or someone who was on that plane.

The plane most likely has landed and hidden somewhere so the satellites can't find it.

SVATS

Se ta mas????
Posted on: 03-13-14 09:15 AM Posted by: Giorgos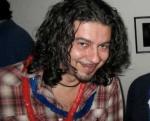 Αγωνία επικρατεί για την τύχη του Έλληνα ομογενούς, Ανδρέα Παναγόπουλου, ο οποίος διέμενε στο ένα από τα δύο κτήρια που κατέρρευσαν μετά την έκρηξη που σημειώθηκε χθες, στο ανατολικό Χάρλεμ του Μανχάταν της Νέας Υόρκης.
Νωρίτερα σήμερα, ο ανταποκριτής του Αθηναϊκού Πρακτορείου Ειδήσεων, Α. Παναγιώτου, είχε μεταδώσει από τη Νέα Υόρκη ότι ο 42χρονος Έλληνας νοσηλευόταν σε νοσοκομείο της αμερικανικής μεγαλούπολης. Ωστόσο, με νεώτερο τηλεγράφημά του, το ΑΠΕ αναφέρει ότι οι πληροφορίες που δόθηκαν μετά τα μεσάνυχτα (τοπική ώρα) από το φιλικό του περιβάλλον, ότι ο 42χρονος αγνοούμενος είχε εντοπιστεί σε νοσοκομείο της πόλης, δεν έχουν επιβεβαιωθεί. Πλέον, ενισχύονται οι φόβοι της οικογένειάς του για τα χειρότερα.
Η σύζυγός του, Lisbeth Perez, (from Venezuela )είχε πράγματι μεταβεί σε νοσοκομείο, όταν πληροφορήθηκε ότι ο Ανδρέας Παναγόπουλος νοσηλευόταν εκεί, αλλά, έπειτα από αρκετή ώρα, την ενημέρωσαν ότι δεν υπάρχει τραυματίας με το συγκεκριμένο όνομα. Ο Ανδρέας Παναγόπουλος διέμενε στο 2ο όροφο του κτιρίου που κατέρρευσε. Σύμφωνα με τις αστυνομικές αρχές, αναζητούνται τουλάχιστον εννέα άτομα, που ακόμη δεν έχουν δώσει σημεία ζωής από την ώρα της έκρηξης.
Σύμφωνα με τους New York Times, o Ανδρέας Παναγόπουλος πήγε στη Νέα Υόρκη πριν από 25 χρόνια και εργάζεται ως μουσικός με ειδικότητα στη διαφήμιση και στα ιντερνετικά project. Έφτασε στο «Μεγάλο Μήλο» αμέσως μετά το σχολείο και αναζήτησε την τύχη του, ελπίζοντας να ζήσει το δικό του αμερικανικό όνειρο. Ο 42χρονος έμενε τα τελευταία δέκα χρόνια μαζί με τη δημοσιογράφο σύζυγό του στην πολυκατοικία στο Χάρλεμ, που κατέρρευσε από την έκρηξη.
Τον Ανδρεα το ειχα γνωρισει πριν απο 4 χρονια σε καποια παραλια του Long Island. Ειναι ενα ατομο πολυ ενεργητικο και αγαπα αυτο που κανει. Ελπιζουμε να ακουσουμε συντομα ΚΑΛΑ ΝΕΑ και ολα να ειναι καποιο μπερδεμα λογω του Ελληνικου ονοματος του.
Posted on: 03-10-14 08:14 PM Posted by: --ILIAS



Η γερμανική κυβέρνηση απέρριψε εκ νέου τις ελληνικές αξιώσεις για πολεμικές επανορθώσεις
ΔΗΜΟΣΙΕΥΣΗ: 10/03/2014 18:43 |

Τις αξιώσεις της Αθήνας για πολεμικές επανορθώσεις απέρριψε εκ νέου η γερμανική κυβέρνηση, επισημαίνοντας ότι η θέση του Βερολίνου επί του θέματος δεν έχει αλλάξει.

Όπως δήλωσε ο κυβερνητικός εκπρόσωπος Στέφεν Ζάιμπερτ, τίποτε δεν έχει αλλάξει σε ό,τι αφορά τόσο την γερμανική θέση, όσο και την νομική αξιολόγηση του ζητήματος και πρόσθεσε ότι τα θέματα αυτά έχουν εξεταστεί λεπτομερώς.

Στο θέμα αναφέρεται με τηλεγράφημά του και το Γερμανικό Πρακτορείο Ειδήσεων (dpa), το οποίο επισημαίνει ακόμη ότι ο ομοσπονδιακός Πρόεδρος Γιοάχιμ Γκάουκ κατά την πρόσφατη επίσκεψή του στην Ελλάδα ήρθε αντιμέτωπος με ανάλογα αιτήματα, μεταξύ άλλων από τον Πρόεδρο της Δημοκρατίας Κάρολο Παπούλια.

Ο κ. Παπούλιας, αναφέρει το δημοσίευμα, «απηύθυνε έκκληση προς την Γερμανία να ξεκινήσει το συντομότερο δυνατό διαπραγματεύσεις για τις επανορθώσεις και για την αποπληρωμή ενός κατοχικού δανείου που επέβαλαν οι ναζί».
Posted on: 03-09-14 11:11 AM Posted by: --ILIAS



To all those who have been brainwashed or purposely believe that Macedonia is not a Greek (Hellenic) Province.
Doesn't matter how hard you might try, you cannot change world history to fit it into your political or national identity defects.
In particular the Hellenic history and civilization, which are taught in the classrooms of colleges around the world, is not ordinary draft history which you can use an eraser make amendments to fit your objectives..
If Skopje is seriously interested to acquire a national identity and adapt Alexander the Great as their hero, it will be more practical to organize a referendum to ask their people to join Greece so they can become part of the Greek province of Macedonia and simultaneously adapt Alexander the Great, Plato, Socrates, Aristotle Pythagoras as their ancestors.
This move will make them part of the glorious great Hellenic history and civilization. Give it a good though and do not rush to brush aside this meaningful proposal..
Using erasers to amend the history of Macedonia and amend the birth certificate of Alexander the Great and his father King Philippos you are simply fooling yourselves.
In reference to this Yes or No vote, the organizers must be reminded that history cannot be changed by a mickey mouse referendum through internet.
Can Skopje tell the Egyptians in Alexandria that for more than 2300 years they were believing in the wrong history about Alexander the Great? Can Skopje tell the Mongolians ( who also some of them believe Alexander was a Mongolian) that Alexander the Great was not a Greek?
If it was so simple to change history Americans could easily claim that the Pharaos were Americans, the Spaniards could claim the Inkas or Incas were Spaniards and the British could claim that Confucius was a British.
My suggestion to the Skopje propaganda promoters: Stop wasting your time in trying to amend history with the use of an eraser. Macedonia, Alexander the Great, King Philippos, Ancient Pella (birthplace of Alexander) and Virgina are deeply intrenched in the world history and the ink with which this history was written cannot be erased by a Skopje made eraser.
SKOPJE: Take my practical and meaningful advice. Devote your time and energy to hold the referendum to join Greece and solve your identity problem.
Posted on: 03-08-14 12:44 PM Posted by: Giorgos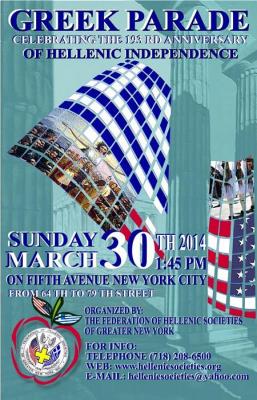 FusionBB
™ Version 3.0 RC3 | ©2003-2010
InteractivePHP, Inc.
Execution time: 0.69 seconds. Total Queries: 473 Zlib Compression is on.
All times are (GMT -0500) Eastern. Current time is 12:55 PM
Top